How Sweet for ArcGIS can help your organisation's GIS
Brendan Paliaga and Nanet Pagsanjan
I recently put Sweet for ArcGIS through its paces to see how this GIS web app for collecting and editing geospatial data works and how businesses might benefit. In doing so I found Sweet can significantly improve productivity and engagement with staffing GIS teams, and garnering stakeholder support by providing access to GIS editing tools in an uncluttered and simple user interface making GIS workflows easier to complete. 
I created a Sweet for ArcGIS app, went through the deployment process and learned how to manage the application in minutes. Because Sweet is built on the ArcGIS Platform, I had immediate access to my web maps and web layers to use in the configuration of the editing application.
Its real superpower though, became obvious during the app build process when I used Sweet's pre-defined topology rules. I could see how the rules respect the relationship between features so as you edit, the predefined topology and connectivity rules enforce the relationship between features. This ensures that any data captured follows these rules, for example, when you don't want features to overlap. If a feature for some reason overlaps, Sweet removes the overlap automatically, and only the overlap. It doesn't remove the valid area. 
I also established specific business logic rules using the predefined library of functions Sweet provides, and I realised that these parameters applied to whatever information was being captured and they guide and inform the data collection process. In other words, the data is exactly as it needs to be for the organisation collecting it. 
It was a light-bulb moment. So, instead of the usual double-handling of data and the typically lengthy process of validating after a collection event, the parameters included in the editing application assures accuracy at the time of collection reducing the need for quality assurances. 
The combination of topology validation and business logic means that my data is also immediately decision ready.  I don't know about you, but I love anything that saves me time and not doing the data validation post collection is brilliant. 
I also explored just how easy the app is to use and I was impressed. Its interface is simplified so you don't have to be a GIS genius to use it. I would go so far as to say that the promotional material is spot on in that anyone can use it, GIS background or no GIS background.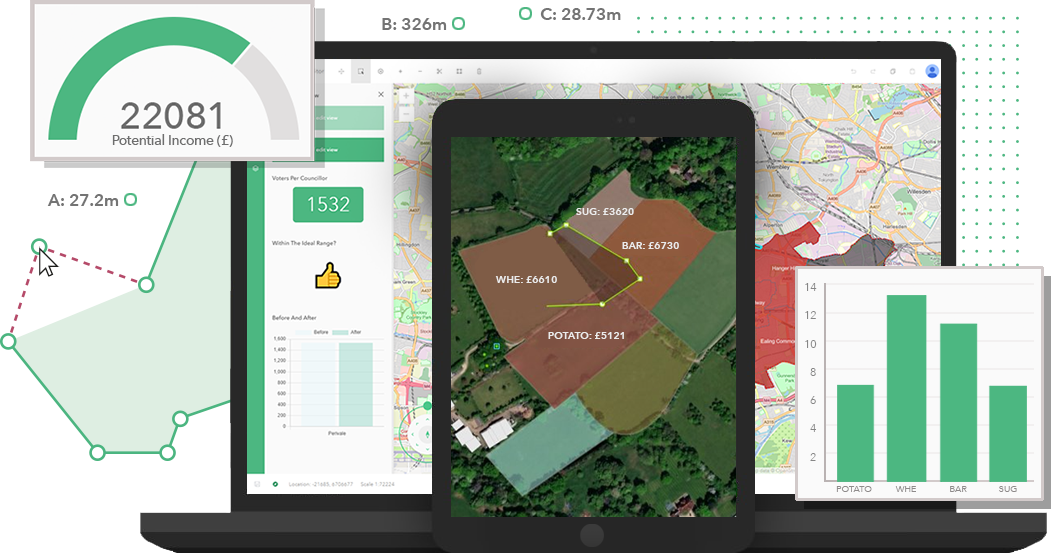 Have I also mentioned that you can immediately see any changes or entries made on Sweet? So, realistically, I could ask someone not experienced in GIS data collection, to go out in the field with a tablet or laptop, and minimal instructions to capture geospatial data with confidence and see results in real time. 
This is particularly noteworthy because GIS as an industry is experiencing a skills shortage and will persist if the market predictions are right. With Sweet, organisations won't have to recruit someone with GIS experience instead, hiring more juniors like me to build our knowledge and grow into the senior roles.
The interface on my tablet had maybe five or six buttons. Using this to engage business areas and demonstrate to the wider business what a GIS team does, how simple data collection or map editing can be makes it easier to justify business value. When applying for budgets because the support and understanding would already be there. 
In my trial of Sweet, I see benefits upon benefits. They are mainly around resource optimisation and productivity because this app is suitable for operators of all skill levels, results in less time needed validating data after collection which frees up valuable staff resources to do other important GIS tasks. There will also be less reliance on hiring highly experienced GIS skills in an industry that's facing a skills drought and the opportunities to "sell" the idea of GIS to the organisation is real. System compatibility is also a given because by using Sweet for ArcGIS, you open the door to sharing your data across other ArcGIS applications and the platform. 
If your organisation's GIS is experiencing any of these workforce challenges, issues with data quality and you are looking for efficiencies in data collection, production and management, I'd recommend trialing Sweet for ArcGIS. It really is a game-changer.